We want to create the world's largest platform of human biodata, built to improve the wellness of its participants through data mining, helping the advancement of new technologies and developing solutions to improve everyone's quality of life.
WOR(l)D GLOBAL NETWORK Pte Ltd
dun6 Battery Road, #27-03,
Singapore 049909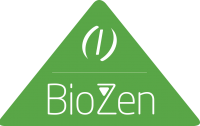 BioZen provides enhanced WAVEEX performance because BioZen uses a specific configuration of the latest WAVEEX technology, which has been optimised for Wor(l)d Global Network. In addition, unique versions of BioZen with all of the enhanced capabilities of BioZen have been created for the Infolio smart phone and the Helo smart band.
BIOZEN
based on WAVEEX technology
Join the movement. Wear your Helo.
A wholesome world is not just a dream. Change your behaviors and lifestyle, and improve your wellness. Wear your HELO Wellness Band now and take care of yourself. All the data collected will be used to improve the world. All your measurements are stored to build a database with a great deal of useful information to globally improve wellness and lifestyle.